Introducing, the Mega Bib!
Roman has a heap of bibs, but most of them are so small, they only cover his chest, even though most of his food ends up in his lap. I have seen the idea of these snap up bibs before, and even have one from Loopy Loos, but decided to come up with my own design. Introducing, the mega bib! This bib is huge! It's long and wide and has snaps to transform it into a pelican pocket style bib. Once you start making them, it's hard to stop!
I have used a cute cotton print for the front, and polar fleece for the back, but you could use towelling or flannelette. Also, if you aren't obsessed with KAM snaps like I am, you can easily use hammer/sew on press studs or velcro for the fastenings.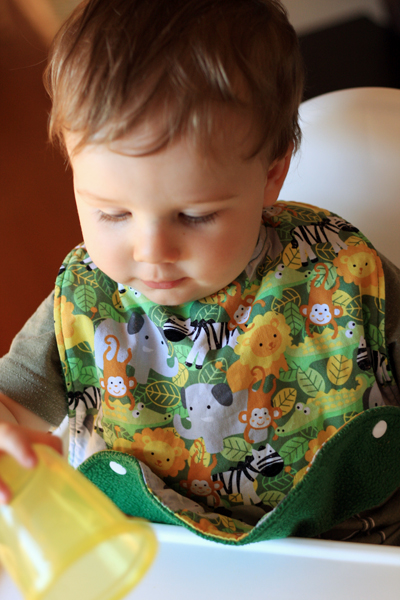 (This is Roman at 15 months, still rockin' a Mega Bib)
The Mega Bib
You'll need:
45 x 32cm (18×13″) piece of main fabric
45 x 32cm (18×13″) piece of backing fabric
Fasteners – KAM snaps or press studs or velcro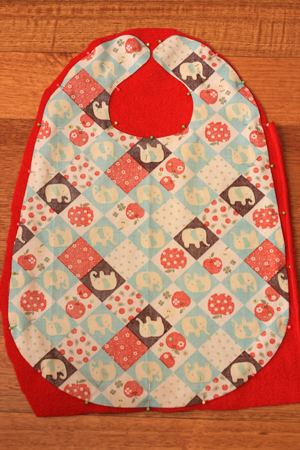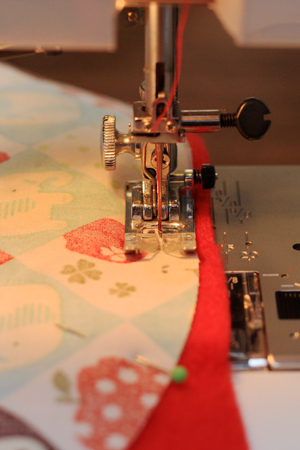 Print the pattern and join the two pieces. Cut out the pattern pieces in your main and backing fabric. I like to roughly cut out the backing piece and then trim it to size after sewing the pieces together, just in case it moves at all while sewing. Pin together with right sides facing in.
Sew together using an 8mm seam. I use the edge of the machine foot as my guide. Leave a hole about 6cm long for turning your work.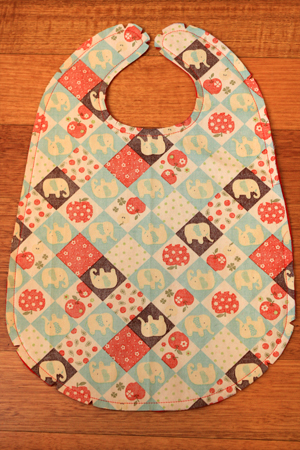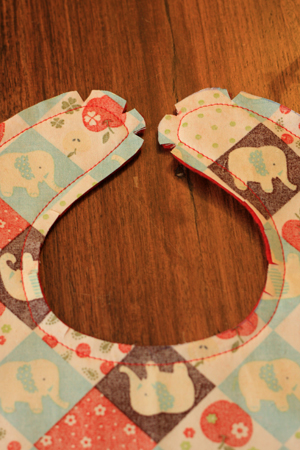 Clip curves with notches cut from the outer curves, and snips on the inner curves.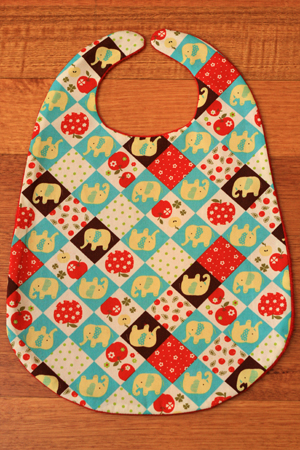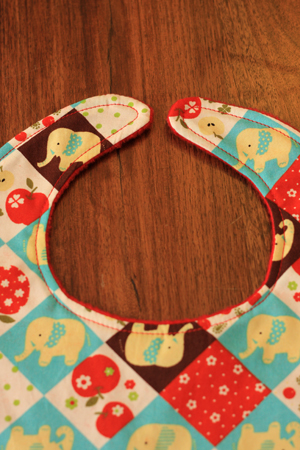 Turn the bib the right way out. Press flat. Top stitch all the way around 5mm in from the edge. The top stitching will close up the opening.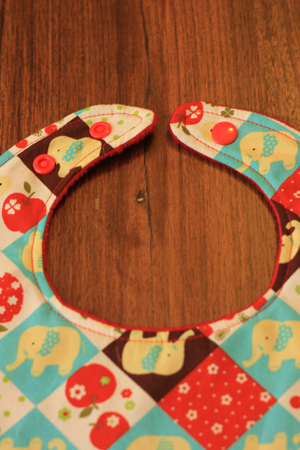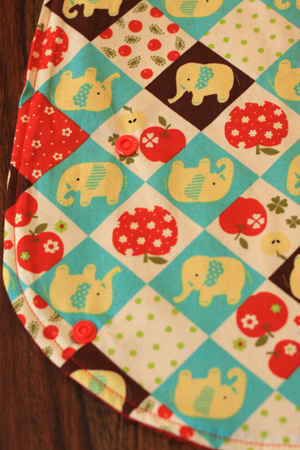 Using the pattern as your guide, attach the fasteners (KAM snaps, hammer or sew on press studs, or velcro) in the places shown on the pattern. I am currently doing it up on the tightest snap and Roman is 11 months old. If you want a snug fit for a younger baby, I'd suggest placing the snaps further along the arm of the bib. If you want to add the fasteners for the scoop, add those too. I've put them on a few of my bibs, but not all of them.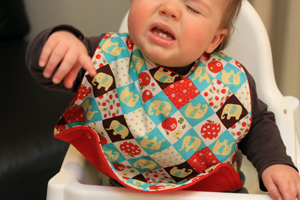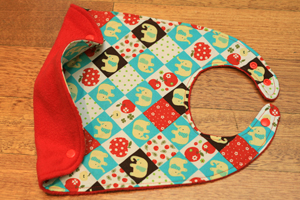 Roman wasn't feeling the camera love today.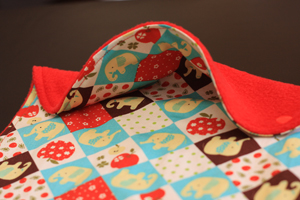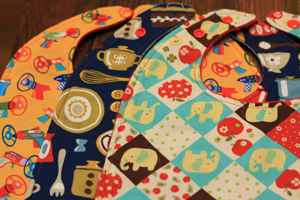 It's easy to make a lot of these, there are so many cute fabrics out there and they only take about 15 mins to whip up. I like to go with fabric that isn't too boyish, in case one day this blog needs to be renamed 'things for boys and girls'.